The lathe is now in position and bolted to the table. It's even been used once already!
In the future I'll be adding a coolant pump and nozzle to it, I already have them but don't want to take the time putting it in right now. When the rest of the shop is set up I'll have time to do this.
Here's the whole table, still missing the lower two shelves.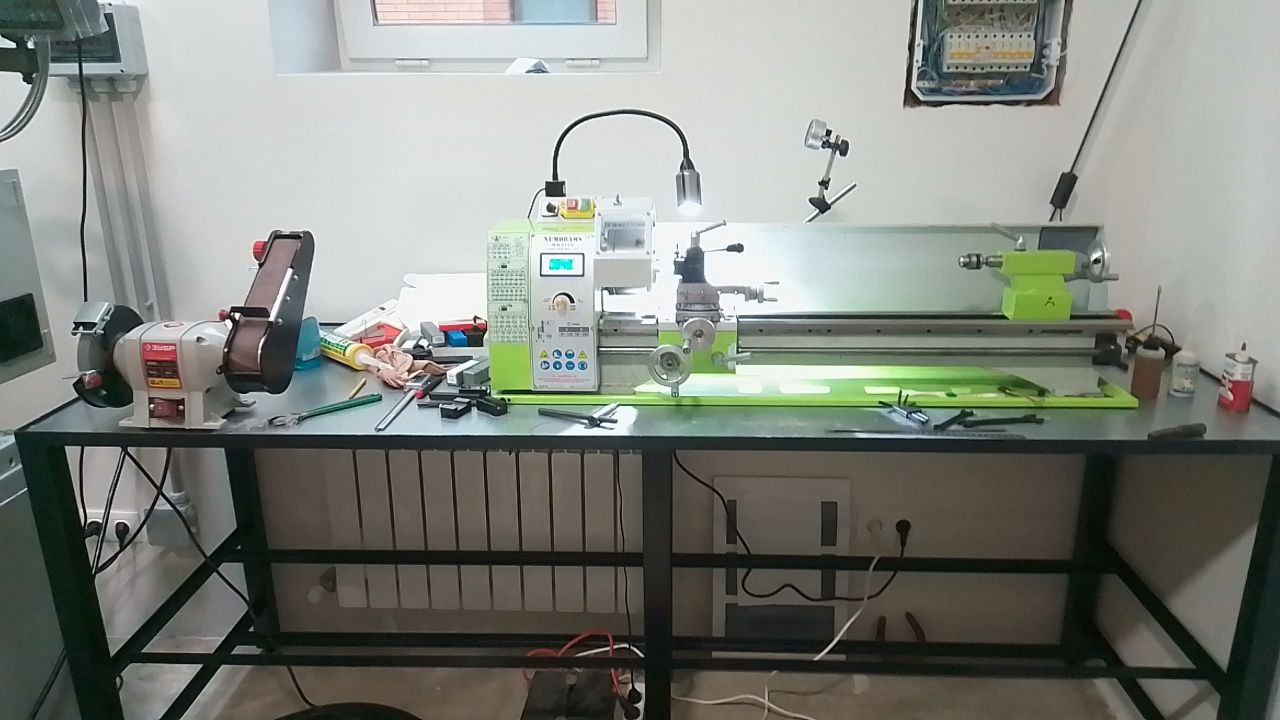 And just the lathe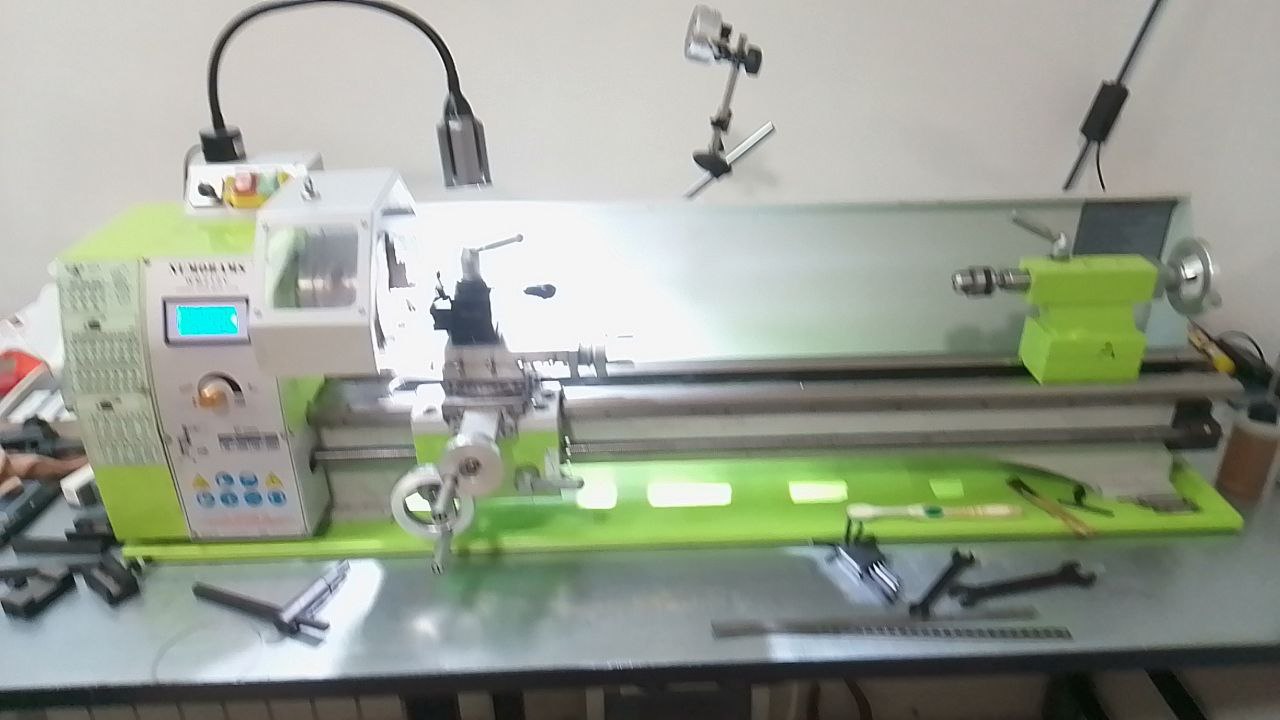 It's so nice to be able to use this standing up instead of kneeling on the floor! There's also room to place tools and things. There will be some storage added to the back of the bench, a place for metal rods and a place for lathe tools (cutters, holders, etc.).